The challenge of the innovative GoH! project
Develop a 100% Swiss hydrogen sector.
Strengthen professional training in this area.
From the production of green hydrogen to its use in heavy goods vehicles, by way of storage and distribution, the skills of all will enable a 40-ton truck running on an electric-hydrogen powertrain to run.
GoH! is supported by a consortium of four local companies: Migros Genève, GreenGT, LARAG and SIG.
The project is structured around the following aspects:
The project is coordinated by the Nomads Foundation.
Supported by vocational training specialists, it identifies all aspects related to vocational training and the transformation of jobs relating to this new sector.
The GoH! Project aims to demonstrate the economic and technical viability of an entirely Swiss hydrogen sector:
production of green hydrogen by electrolysis powered with renewable energy
storage and distribution via a hydrogen station
40-ton truck powered by a fuel cell.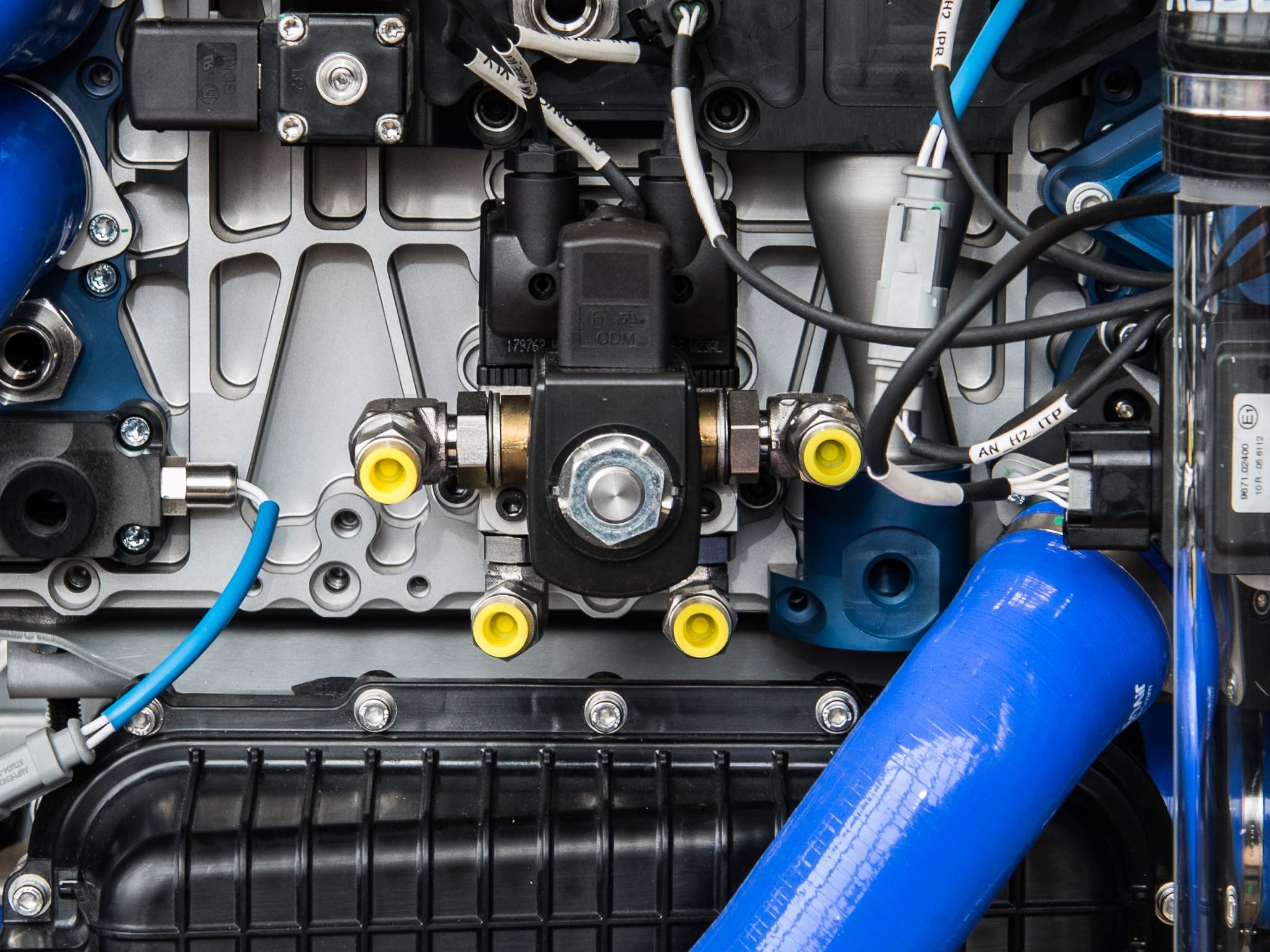 The aim is to reduce Switzerland's dependence on fossil fuel imports and promote indigenous renewable energies while creating investment opportunities and jobs.
The GoH! Project offers a 100% "Made in Switzerland" sector, brings together local players from R&D design to truck commissioning, promotes vocational training and job creation in this promising sector.